About Me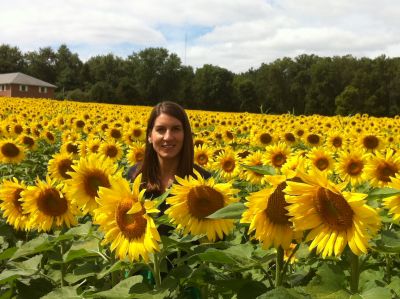 Hey there! Thanks for visiting my website. Below is a little background on how I came to practice massage therapy.
I began working in the horticulture industry after high school. Being in a greenhouse all day touching and smelling herbs sparked a fascination in medicinal plants and cooking with fresh herbs for health benefits. This also led to an interest in alternative therapies. When I wasn't working with plants I was reading books on reflexology, yoga and Ayurveda. After 9 years of horticulture, landscaping and nursery managing I was eager to dive into an alternative therapy and that avenue was massage.
I earned my massage certification in April 2009. My training included Swedish, deep tissue, MyoFascial release, Reiki, reflexology, Lymphatic drainage, Heated stone, and sports massage. Since massage school I have found a modality that blends my love of yoga with massage. I have completed over 112 hours of Thai yoga massage training at the Lotus Palm School of Thai Yoga Massage. In edition to Thai massage I have also taken continuing ed in pregnancy massage, neck and low back dysfunction, Tibetan reflexology (vita flex), and most recently Structural Integration for the lower legs and feet.
In my massage practice I've had the pleasure of massaging women and men ranging in age from 92 to 9 years old. I have used my own journey with back pain to better understand and treat those experiencing chronic pain. I have shared massage and bodywork with individuals experiencing depression, anxiety, sciatica, carpal tunnel syndrome, Lyme disease, fibromyalgia, plantar fasciitis, and more.
I feel truly blessed to have found a calling in massage therapy and enjoy every opportunity to share it. I encourage you to experience the many benefits of massage therapy and I look forward to helping you incorporate it into your wellness plan!